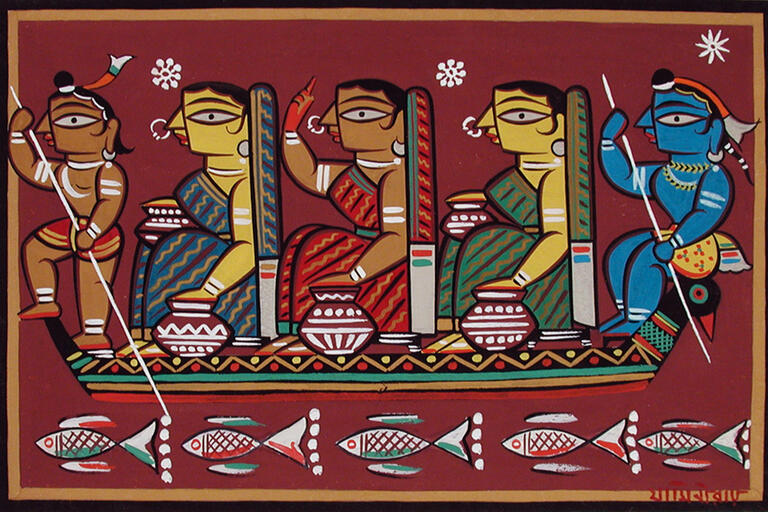 Roy, Jamini. Boating, 1920. West Bengal, India. Gouache on paper. San Diego Museum of Art, Edwin Binney 3rd Collection, 1990.1458. 
Shane Carter is a former high school history-social science teacher and currently the Program Coordinator for ORIAS at UC Berkeley. ORIAS offers professional learning programs for educators, focused on helping teachers better understand World History and other international topics across disciplines. Shane is also the author of two podcast series: Points In Between (which explores the experience of newcomer students in US schools) and Future Imperfect.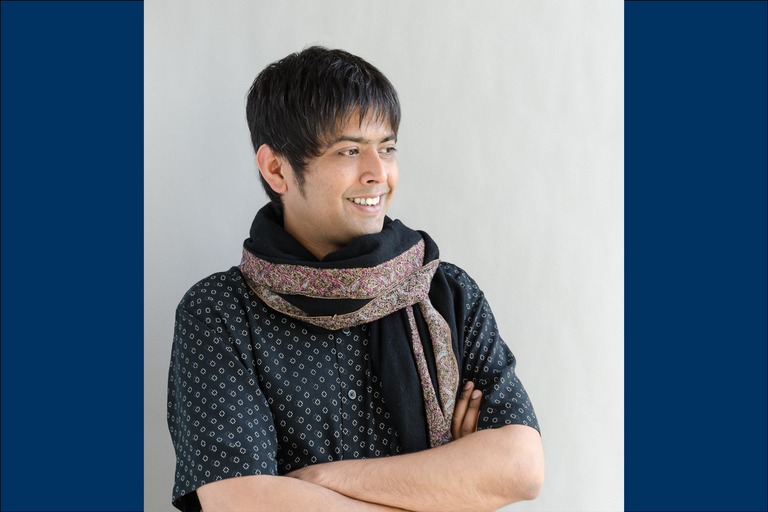 Sugata Ray is Associate Professor of South and Southeast Asian art in the Departments of History of Art and South & Southeast Asian Studies and the co-founder of the South Asia Art Initiative at the University of California, Berkeley. His research and writing focus on climate change and the visual arts from the 1500s onwards. Ray is the author of Climate Change and the Art of Devotion: Geoaesthetics in the Land of Krishna, 1550–1850 (2019; winner of the American Academy of Religion's Religion and the Arts Book Award) and co-editor of Ecologies, Aesthetics, and Histories of Art (forthcoming) and Water Histories of South Asia: The Materiality of Liquescence (2020). He is currently writing a book on Indian Ocean art histories in the age of Anthropocene extinction. Find him at @SugataRay1
Emily Schell, Ed.D., is Executive Director of the California Global Education Project (CGEP) at the University of San Diego. CGEP provides professional learning programs and resources for TK-12 educators to promote global competence as preparation for living, learning, and thriving in our ever-changing and interconnected communities and world. She is a former teacher and administrator in San Diego Unified, preservice educator at San Diego State University, and liaison to National Geographic Education Foundation.