Background image: Resources for Teaching about Art and Composite Culture in South Asian History
Image credit:
San Diego Museum of Art (https://collection.sdmart.org/objects-1/info/5555)
Learning through Visual Analysis
Introduction
South Asia is home to numerous religions, cultures, and languages. It also has a deep history as a global crossroads for trade, travel, and knowledge. In this region, pluralistic histories of coexistence and cultural adoptions were shaped both by the global movement of objects and ideas from the first millennia onwards and the longue durée history of syncretic practices in the region. These histories are visible in the art and architecture of South Asia.
Visual analysis is an engaging and interactive way for students to learn about these histories. This interdisciplinary process melds historical and art historical thinking skills with visual arts concepts.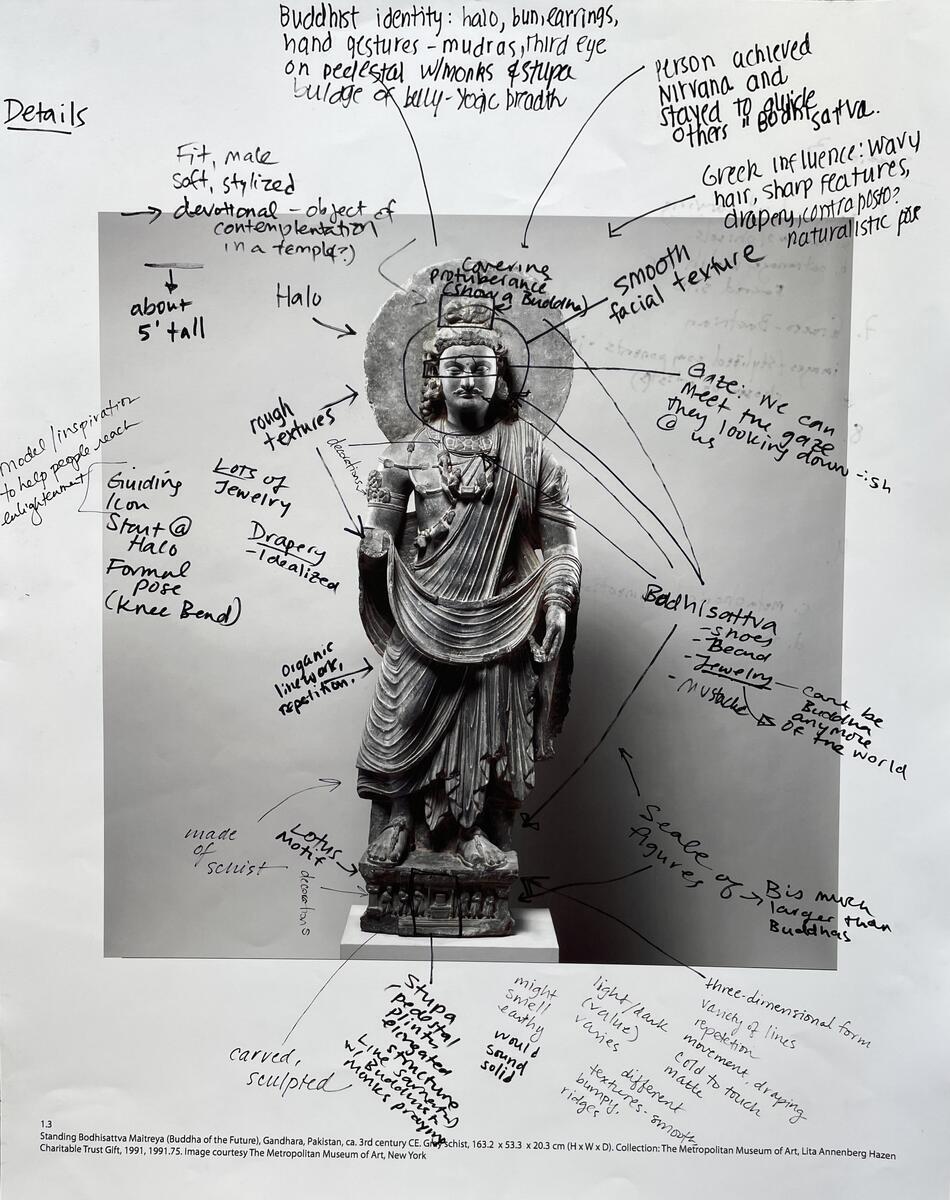 This image was annotated by teacher participants in the 2022 NEH Summer Institute, Art and Composite Culture in South Asian History.